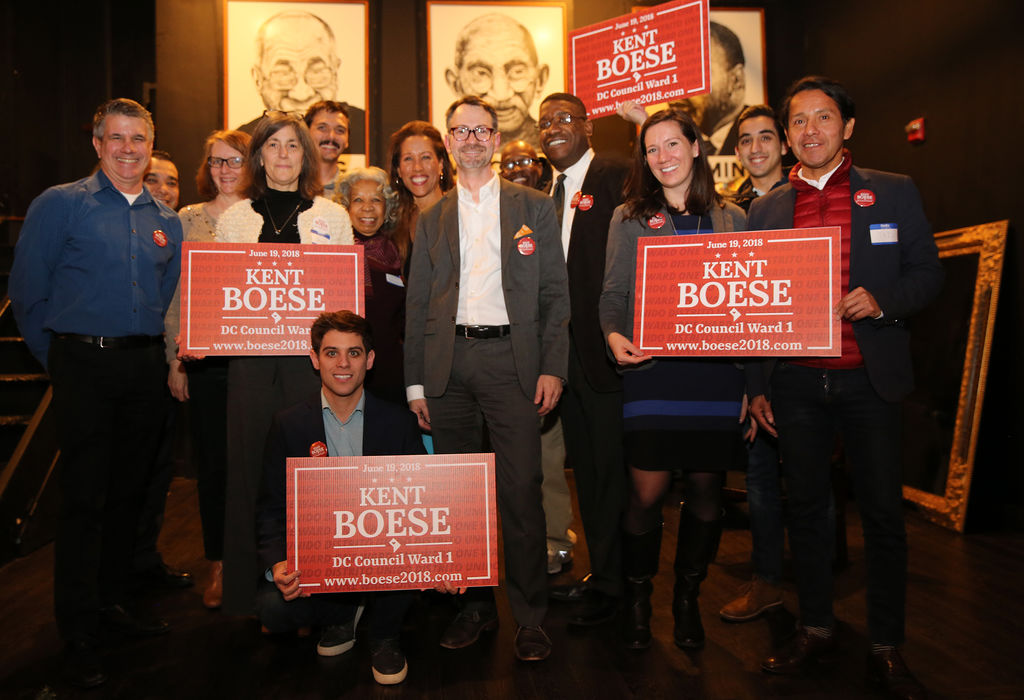 Dear DCAR's REALTOR® Political Action Committee,
I am writing in response to your decision to not endorse a candidate for DC Council Ward 1. It is unfortunate that after 4 years in office, the current council member has not provided adequate evidence of protecting and promoting homeownership.
As you stated, 'Councilmember Nadeau's lack of focus on the cost of homeownership and efforts to weaken the TOPA legislation remains a difficult issue to reconcile. TOPA rules were onerous, outdated, and far too often hand-tied homeowners at excessive time and cost from selling their homes.'
As a realtor of 14 years, a father of a 4th grader, and Ward 1 resident since 2001, I am deeply committed to Ward 1, and in particular, to Columbia Heights & Parkview.
While the DCAR's REALTOR® Political Action Committee is committed to affordable housing and homeownership throughout the District, I believe that commitment is met through more than the buying and selling of homes. As a realtor, I attribute the longevity and success of my business to one thing: community.
I would like to challenge your decision to not endorse a candidate. I wholeheartedly believe that Kent Boese exemplifies the hard work it takes to protect and promote homeownership. Not only does he exemplify this, but has demonstrated this through his years of service as the Advisory Neighborhood Commissioner and as the Chair for ANC 1A.
There is no question that we need more affordable housing in Ward 1. Kent's evenhandedness in the development of Park Morton shows that we can do both. That's why the Park Morton complex is a leading example of redevelopment in Washington,  DC.
In my neighborhood of Columbia Heights, there are vacant commercial spaces which have plagued 14th Street for more than a decade. This is a testimony to the inability of the current and past city council members to do their job, which is to enrich our community and bring value by providing opportunities for local residents to prosper. I personally have friends that live in Ward 1 and would love to lease space in DCUSA. The high rents make the cost prohibitive. Kent's idea is to tax vacant storefronts the same way we tax vacant residential properties. This will incentivize businesses to fill these storefronts and bring an economic boost to Ward 1. This is in contrast to the current council member's plan to subsidize & encourage artificially high rents with our taxpayer dollars.
Kent Boese is the only candidate who has a strong track record of neighborhood preservation. Long-term residents and newcomers alike choose to live here because of Ward 1's beautiful rowhomes. His dedication to historic preservation keeps Ward 1 not only visually attractive but also enticing to homebuyers. Kent cares about architecture and knows both the comprehensive plan and zoning regulations well enough to achieve better outcomes for this community.
Kent had the vision of preserving and repurposing the long-vacant Hebrew Home for the Aged, and worked collaboratively with neighbors and ANC members in both Wards 1 and 4, to create 187 new units of housing, including 88 apartments for seniors on fixed incomes. He was involved in this project and worked closely with DMPED to achieve it. Please see Mayor Muriel Bowser's release here: https://dmped.dc.gov/release/mayor-bowser-announces-new-affordable-housing-petworth
He's also the only candidate who wants to require developments that use public land, or have a public subsidy (tax abatements), to require the inclusion of rent to own options for low and middle-income families.
Ward 1 needs a leader who is proactive, has a clear vision and is responsive to the community's needs. Given Kent Boese's proven record and leadership skills, he is the only candidate that has truly demonstrated his ability to protect and promote homeownership in Ward 1.
That's why on June 19th, I am voting Kent Boese for DC Council Ward 1. Please join me by signing up to march with Kent at the Capital Pride Parade (Saturday, June 9), volunteering to canvass the ward, or by making a contribution to the campaign.
Respectfully,
Lou Vivas
1918 18th St NW
Washington, DC 20009
Cell: (240) 479-9124
Email: [email protected]
Go to https://dcrealtors.org/open-letter-ward-1-race/#comment-405 to see DCRA's non-endorsement letter.