Hope everyone is having a great spring so far! Want to give everyone a quick update on what is happening in the real estate market in Columbia Heights!
Market Activity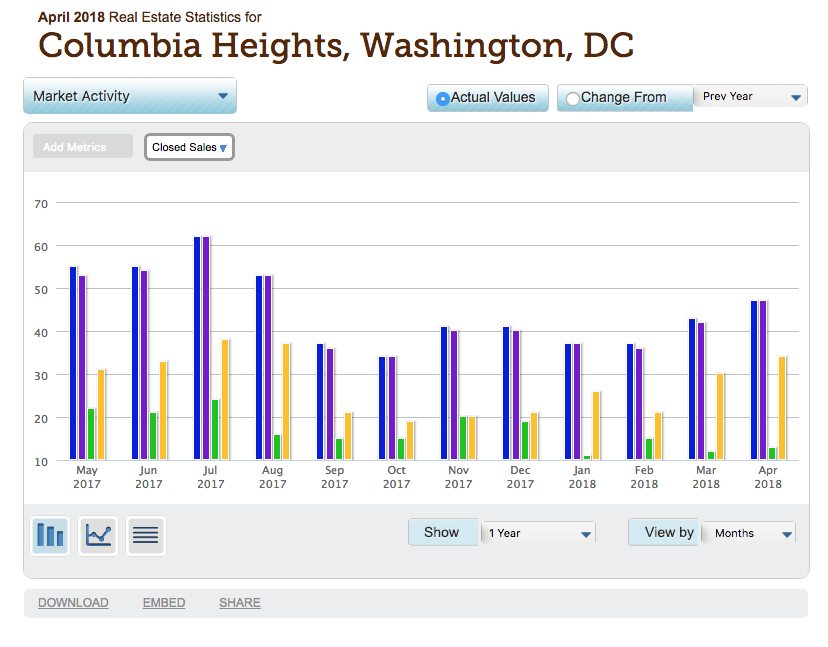 The number of closed sales in April 2018 went slightly higher than the number of sales in March 2018.
Pricing Trends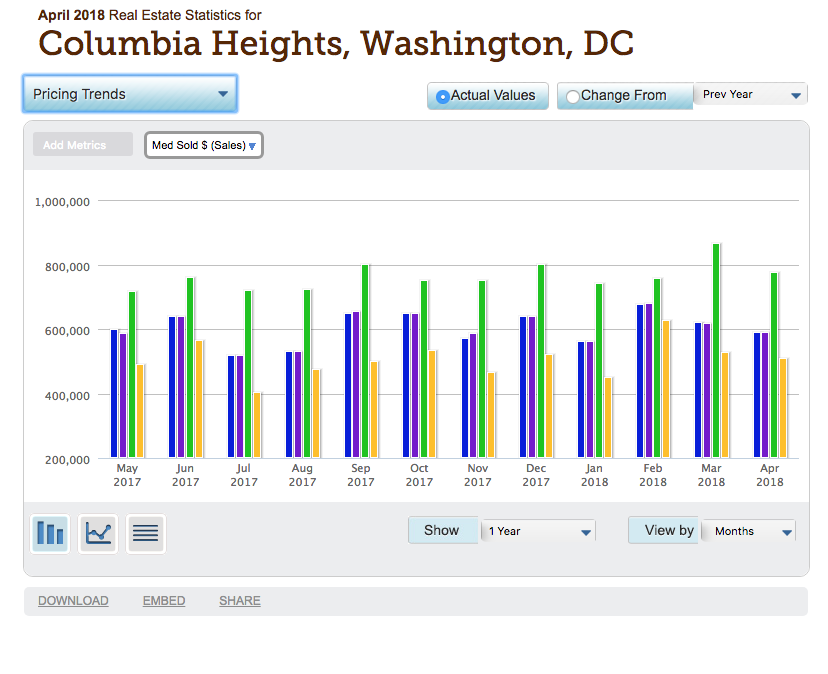 Overall, the closed sales price of homes went down slightly in April 2018 compared to March 2018.
Days on Market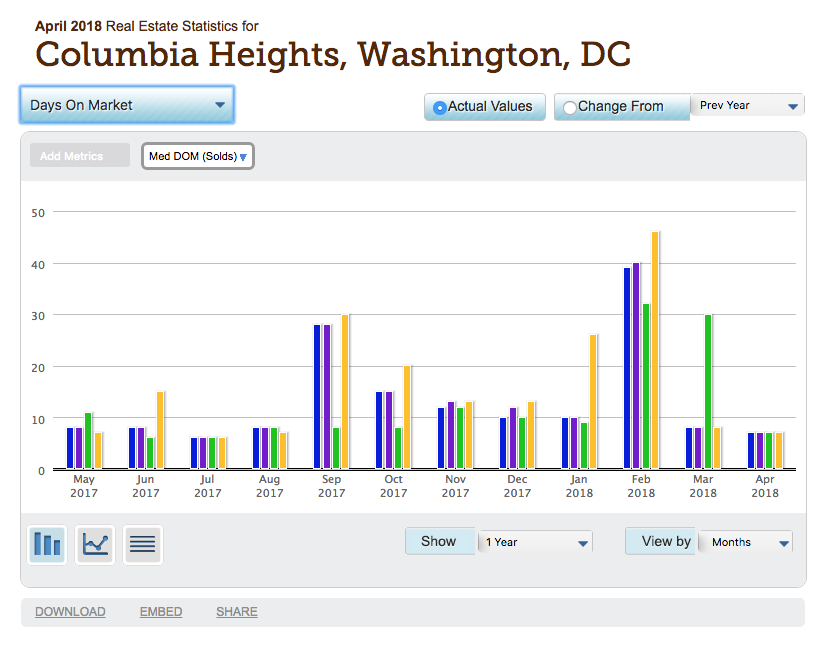 The days on market in April 2018 significantly dropped from February 2018! Great news! Across the board, all homes in Columbia Heights have been on the market for less than 10 days! It's a seller's market! There is not a lot of inventory out there right now, so homes are going quick and going over asking!
I will be back next month to give you the scoop on what happened in the Columbia Heights market for May!