Hope everyone enjoyed the surprise snow we got this week! Want to give everyone a quick update on what is happening in the real estate market in Columbia Heights!
Market Activity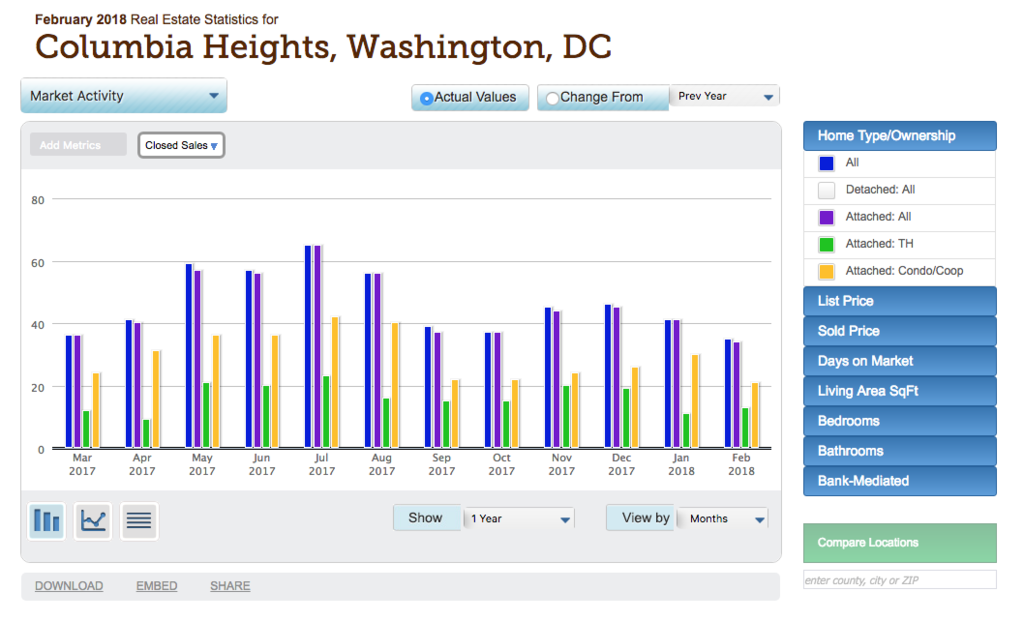 In February 2018, overall the total number of closed sales is slightly down from January 2018. The number of closed townhomes that sold is slightly up, but condos/coops and all attached homes are down from last month.
Pricing Trends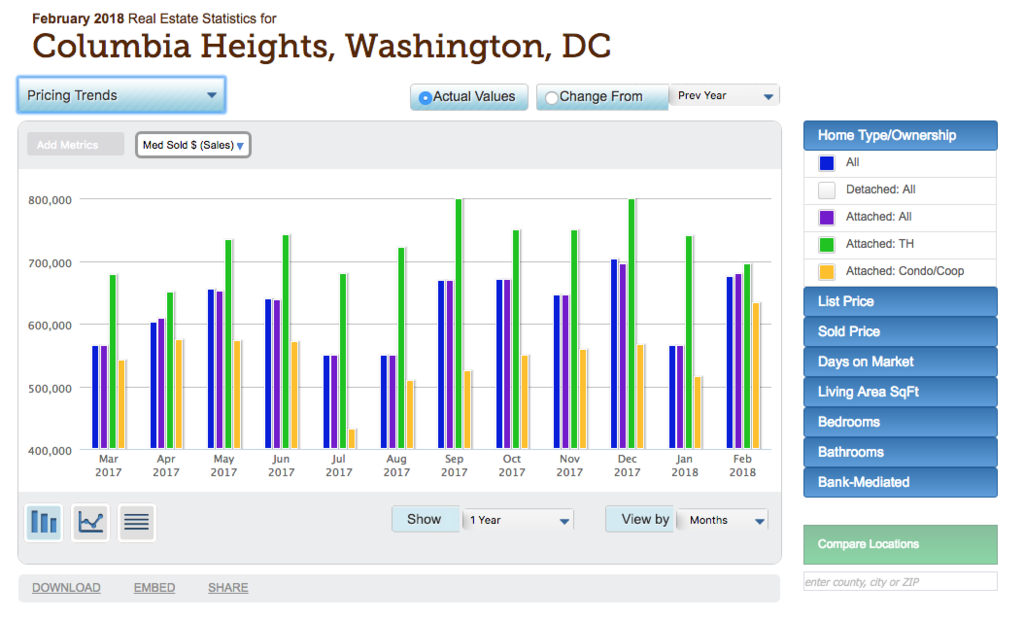 Overall, the prices of homes have gone up since January 2018, but all attached townhomes went down on average about $50,000. Overall home prices have gone up and are still going up, so don't be discouraged!
Days on Market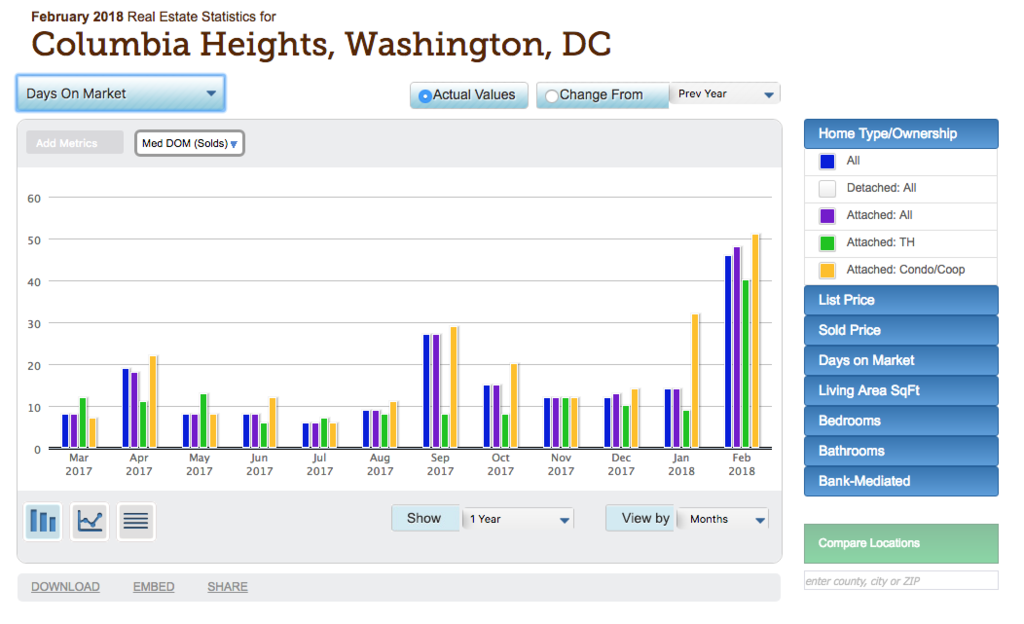 Across the board, the days on market have gone up pretty significantly from January to February 2018 from around 10-30 days on market to 40-50 days on market. I expect these numbers to drop once we get into the heart of the spring market.
I will be back in April with another market update!