Summer is almost here! Want to give everyone a quick update on what is happening in the real estate market in Columbia Heights!
Market Update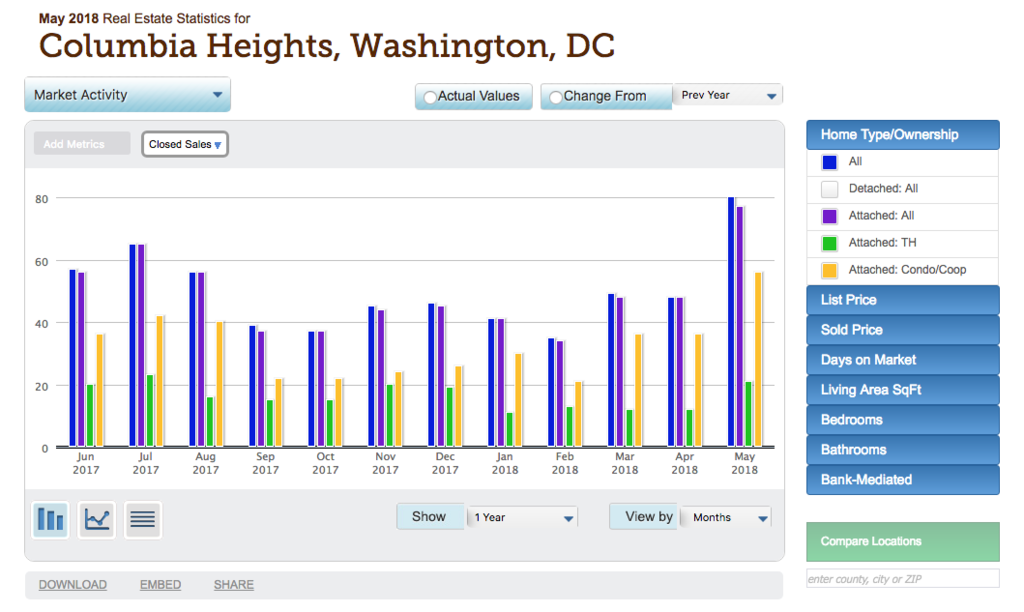 Across the board, more homes sold in May 2018 than in April, which is normal for this time of year and the number of homes sold almost doubled!
Pricing Trends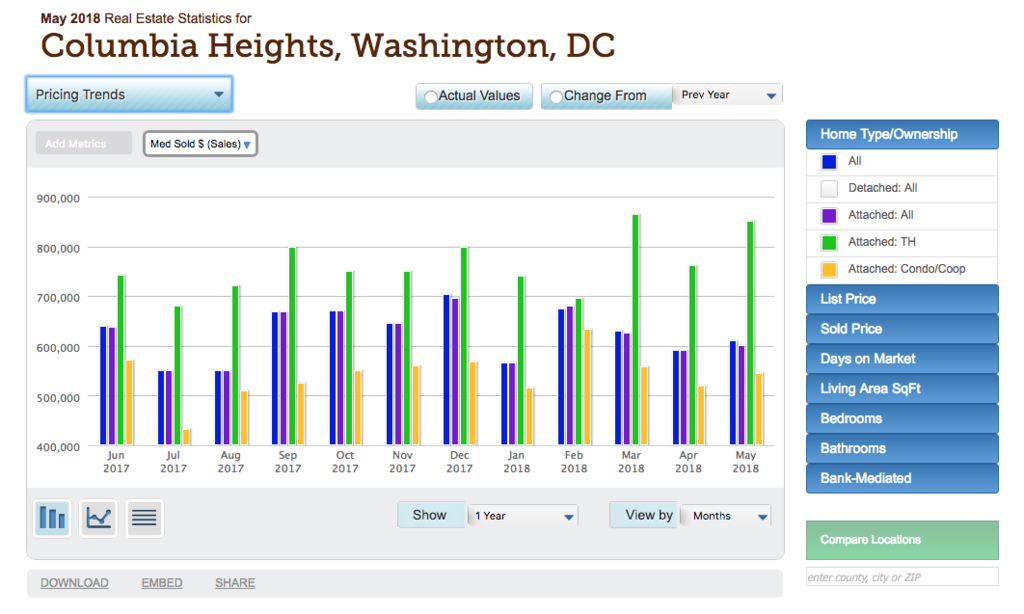 The median prices of homes in May 2018 were slightly higher than they were in April, but the median price of attached Townhomes went up about $100,000!
Days on Market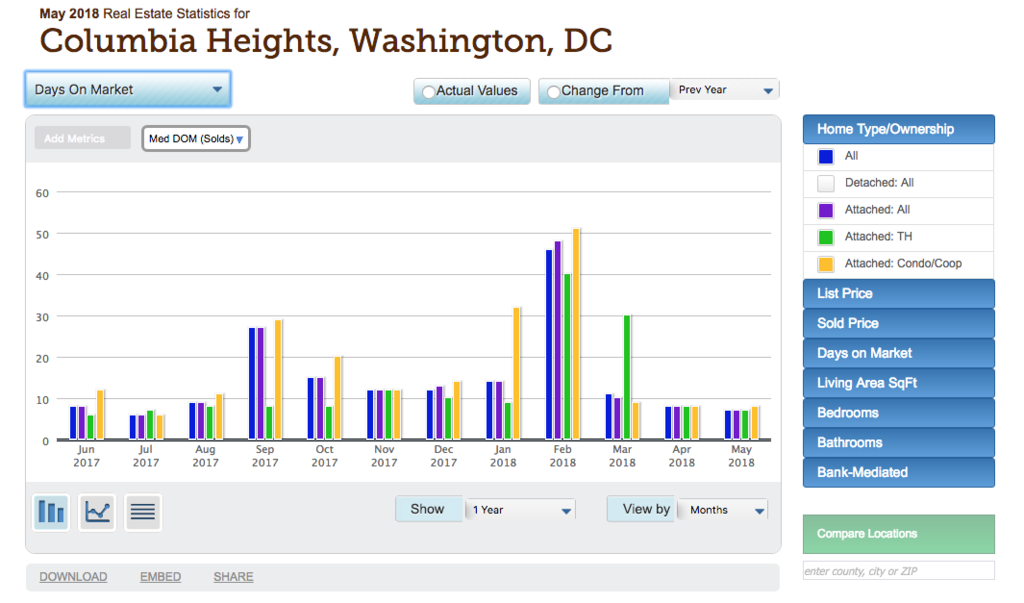 The days on market remained relatively the same as they were in April 2018, all under 10 days!
I will be back next month to give you a market update on what happened in June! Hope everyone has a great start to the summer!